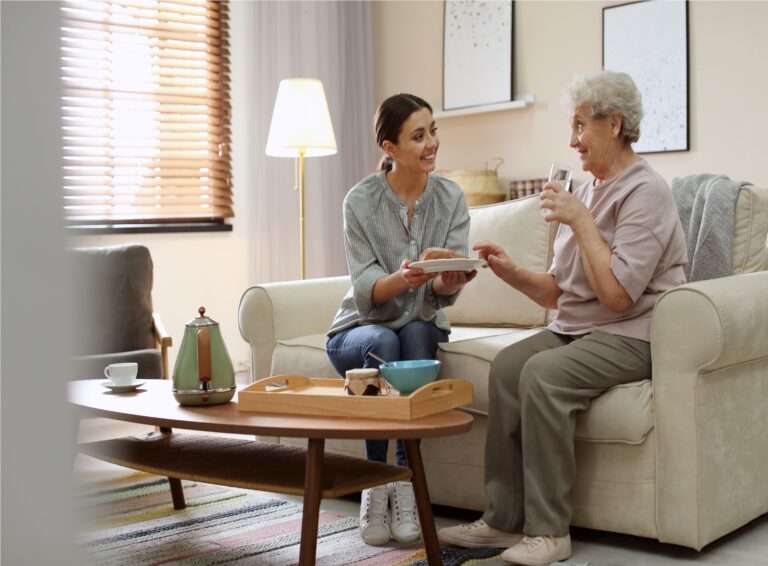 For many, the prospect of caring for an aging parent comes with a range of emotions, mostly centered on not knowing what's to come. In the midst of a pandemic, these emotions are naturally amplified.
When the time finally arrives to provide care for an elderly parent, the key to offering the best care is to go into the situation well prepared with knowledge and information. With so much uncertainty looming, it's in everyone's best interest to gain a clear and accurate picture of how best to care for your loved one.
Let the passionate Pharr senior home care providers at San Jose Health Care provide you with some valuable tips to help you take care of your elderly parent.
How to Care for Your Elderly Parent
Understand your parent's needs.
Begin by assessing the needs of your parent, and follow by setting realistic expectations about your own abilities. Taking on too much responsibility at the outset or believing you can do it all by yourself is a surefire way to burn out. This can prove detrimental to not only yourself but also for your loved one relying on you for their care and attention.
It's important to consider your own health when developing a course of action.
Consider who will be able to support you.
You'll also want to take a look at your current responsibilities and the relationships you need to maintain outside of the one with your elderly parent. Be honest with yourself about whether you will be able to ask for help— if and when—the time comes.
There's no shame in asking for support, and this may include emotional support from your friends and family to discuss feelings. You may also find yourself in need of physical support from someone who can come to help you with day-to-day activities that may prove overwhelming.
Schedule time for your needs.
Next, you'll want to prepare a schedule that will help you organize responsibilities for the benefit of your family. This may include meal planning, scheduling grocery or other shopping trips, and taking time out in the day for hobbies or personal interests. Plus, there's always the need for personal time with your own children and/or spouse.
Structure is a valuable tool that will undoubtedly help you gain control of your day as you tackle unexpected challenges.
Get your finances in order.
Organizing finances is another important aspect of caregiving and a critical part of eliminating some of the stress involved with looking after an aging parent. The financial burden placed on caregivers is a reality, and it helps to look at the finances needed to offer your parent the best care.
One meaningful approach to this is to research social service agencies, and to reach out to organizations and programs that may be able to offer assistance. If your loved one receives a monthly pension, figure out what options are available for using a portion of these funds to offset the costs associated with their care.
You matter, too.
Remember, you must also prioritize your health and wellness in order to be able to provide the level of care needed by your elderly parent. If your own health fails, who will then become your loved one's caregiver?
Self-care will be perhaps one of the most important things you can do when assuming the role of caregiver.
You Aren't Alone: San Jose Home Care Is Here for Your Loved One
The mission of San Jose Home Care is to offer quality care for seniors who still wish to enjoy their time with families in the comfort of their own home. You are not alone on your journey; our compassionate, respectful, and dependable home caregivers are ready to serve you and your loved one.