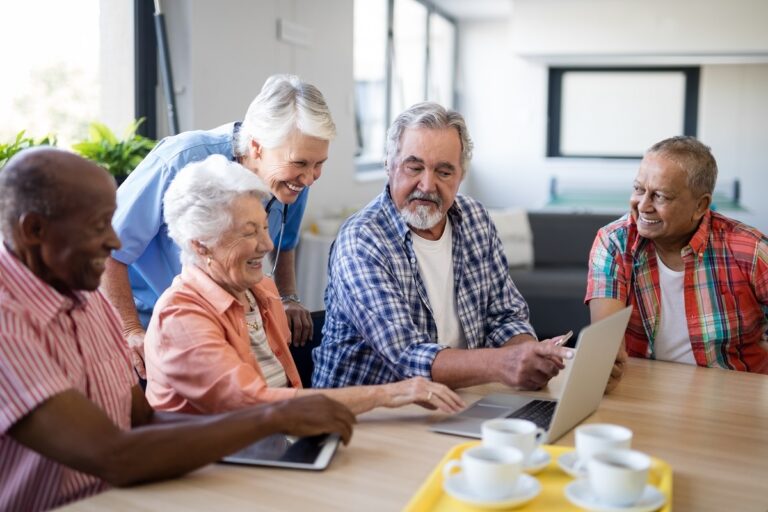 As pumpkins fill stores and we feel the slightest cool breeze in the air, Rio Grande Valley residents know one thing for certain – it's Winter Texans season! Winter Texans are leaving their snow-covered driveways and heading straight to the RGV for some fresh, warm air and delicious food. From Minnesota to Wisconsin to Nebraska, we enjoy greeting our half-a-year residents each fall and winter.

While Winter Texans may travel alone or with a partner, this season will undoubtedly be met with new experiences as COVID-19 restrictions and health remain at top of mind. From RV Parks to South Padre Island condos, the Winter Texan community is strong and close, but even under those circumstances, some may need a companion to help them meet their daily needs.

That's where San Jose Health Care comes in.
How Winter Texans Can Benefit From San Jose Health Care
San Jose Health Care provides an excellent option for these Winter Texans who do not need full-time medical professional help but would benefit from the companionship and assistance of a home care worker. While some think of home care as nurses who administer medication, San Jose Health Care is working hard to inform our community that home care is more about fellowship and assistance in everyday needs.

From shopping to meal prep to reading together, San Jose Health Care provides our clients with a pal to keep them on track and accomplish each task quicker and with a friend. Should the need for hospitalization arise, our care workers have the ability to sit bedside for our clients that are in need of routine procedures, emergency surgeries, or other expected or unexpected visits.

For those that have ever been alone in a hospital room, having someone to read with you, chat, or just watch TV is more than welcome. Additionally, this type of home care assistance is proven to help recovery, build strength with everyday tasks, and encourage a healthier lifestyle with reminders on medications and recommended diets.
Let San Jose Health Care Take Care of You While You Enjoy Texas Living
The National Institutes of Health reported that readmissions for senior Medicare beneficiaries range from 11% to 23% within 30 days after their initial hospital trip. As a response to this, services that deliver quality home care can help avoid readmission to the hospital because the affected seniors are getting the care they need.
San Jose Health Care takes pride in our special brand of home care designed around senior companionship, but that's not all that we do. We constantly train our staff on home care and safety protocols, especially now because of the COVID-19 pandemic.
Our mission is to provide an added layer of comfort for your loved one's safety so that you can rest easy knowing they are in good hands. For more information on our COVID-19 safety protocols, click here.