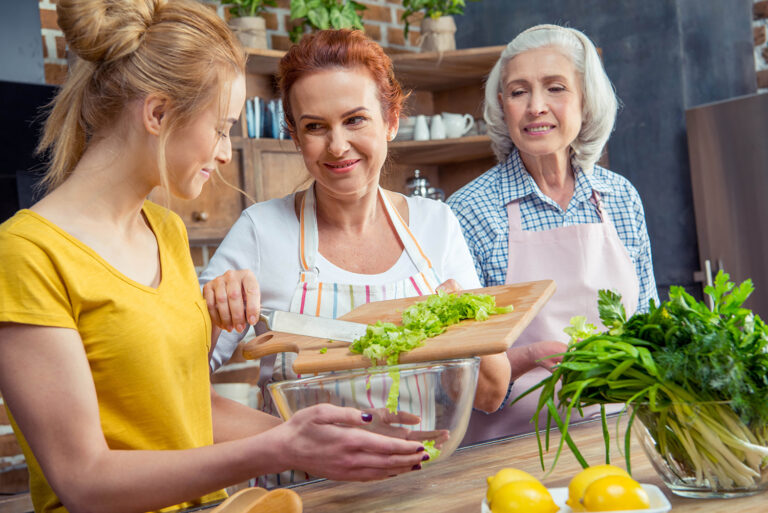 The "Sandwich Generation" refers to those who have both parents and children that they are responsible for supporting either emotionally, physically, or even financially. Due to this responsibility, the stress that this generation endures on an everyday basis is often intense.
Especially with the pandemic, people who were already dealing with stress are experiencing more strain in their lives.
Today, the passionate Pharr senior home healthcare providers at San Jose Health Care offer a few helpful tips on how to deal with the stress of taking care of your elderly parents and/or children.
Sandwich Generation Broken Down
About one in seven (15%) middle-aged adults are providing financial support to both their children and an aging parent. There are three different roles that those in the Sandwich Generation usually fall into:
The Traditional Sandwich Generation: These adults are in their 40s and 50s "sandwiched" between their elderly parents and adult children, who typically need financial, physical, or emotional support.
The Club Sandwich Generation: These are generally adults in their 50s and 60s who are squeezed in between their aging parents, adult children, and even grandchildren. This term can also include adults in their 30s and 40s who have young children, elderly parents, and grandparents.
The Open-Faced Sandwich Generation: This refers to anyone who specializes in caring for the elderly.
What Causes Stress in the Sandwich Generation?
Surprisingly enough, it is not the elderly parents that are causing the stress the Sandwich Generation experiences. The pressure is actually coming from the adult children that reside with their parents.
Almost half (48%) of those aged 40 to 59 have provided some sort of financial support to a grown child in the last year, while 27% have provided primary financial support. On the other hand, 75% of adults have reported that they provide financial support to an elderly parent.
These financial and physical stressors can cause the following:
Feeling burnt out, depressed, guilty, or isolated from the outside world.
Trouble finding time to be a good parent, spouse, or child.
Issues with managing work, relationships, and alone time.
The feeling of being pulled in every direction causing psychological issues.
Financial problems.
How the Sandwich Generation Can Cope With Stress
It is important for those of all ages to make sure that they are taking time to healthily cope with stress and work towards relieving the burden that they feel, so they do not begin to feel burnt out.
Those feeling the burden of stress can do the following:
Help your adult child get their start in the world, whether it be with finding a job or financial advice.
Consider investing in a medical alert system so that your elderly loved one can be monitored 24/7.
Encourage open communication so that issues are resolved quickly and stress levels are low.
Hiring part-time in-home senior care is also a great option for those looking for extra help with their elderly parents. Here at San Jose Health Care, we offer top-quality care for those wishing to stay in their own home and enjoy quality time with their families.
We are here to help you and your loved ones stay stress-free and comfortable because living a happy life is crucial on both ends.
Get the Care Your Loved One Deserves, Reach Out to San Jose Health Care Today
If you are looking for extra help with caring for your elderly loved one, your search is over – contact San Jose Health Care today!