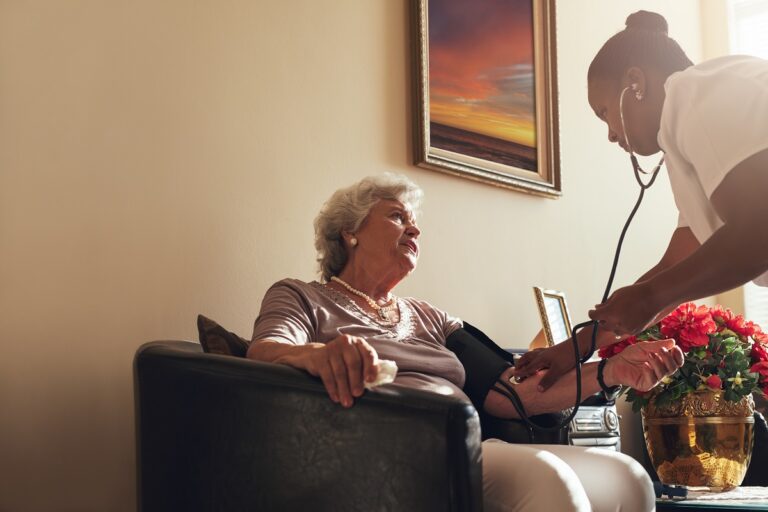 During the ongoing pandemic, it's easy to forget about the importance of home healthcare workers. While not as recognized as nurses and doctors, these individuals do indeed work on the frontline and constantly interact with patients who could be infected with COVID-19.
At San Jose Health Care, we have been dedicated to home healthcare since 2013 and strive to provide the best in-home healthcare services for those populations that need it most.
It's important to acknowledge that home healthcare workers also play a pivotal role in healthcare, especially in these trying times.
Home Health Care Workers Are Working Towards Getting the Coronavirus Vaccine
Although home healthcare workers are on the frontline, they don't always receive the same attention as others in the healthcare industry. Since the release of various COVID-19 vaccines, home health care workers have made it a priority to get vaccinated so that those in their care are as safe as possible.
Home healthcare workers have been responsible for caring for coronavirus patients throughout the past year, helping to play a critical role in the healthcare system. They are responsible for picking up patients from the hospital, providing transportation, and caring for them in their homes—constantly exposing themselves to risk infection.
Home Healthcare Workers Are Doing Their Best to Keep Your Loved Ones Safe
With COVID-19 still being a major health threat, leaving your home if you already have a weakened immune system can be scary. At San Jose Health Care, we follow strict safety protocols in order to ensure those in our care feel as safe as possible.
We keep our patients safe by taking the following precautions:
Calling or texting our patients before a scheduled visit

Conducting virtual visits, if possible for the patient

Check-in with patients via video or phone call in order to record their temperature before the visit

Assess patients and anyone living in the household to make sure they are symptom-free
You and your loved ones can trust that San Jose Health Care will do everything in our power to protect our patients.
Home Healthcare Workers Play Various Impactful Roles
Since the pandemic, home healthcare providers have taken on the role of not only being caregivers but also being companions, errand runners, and housekeepers, helping to keep homes clean and uncontaminated. Home healthcare workers have done their part to make patients feel safe throughout these tough times, and we want to guarantee they receive the positive attention they deserve.
Get the Quality Home Healthcare You Need with San Jose Health Care
If you are in search of exceptional home healthcare services, look no further than San Jose Health Care today!