Compassionate Care and Attention for Your Loved One
In 2013, San Jose Health Care was founded on the premise of delivering exceptional home care services for seniors. We know how much your loved one means to you, and that's why our dedicated staff of caregivers and providers are available 24/7. We are committed to being there for your loved one, supporting them with activities surrounding daily living, personal care, and much more so they can enjoy a greatly improved quality of life. The San Jose Health Care promise is that you or your loved one will have direct access to one of our excellent team members when they need us. Dependable, compassionate, professional, and well-trained, our team of home care providers and caregivers have an unmatched ability to care for seniors. Texas is our home, and because we aren't franchised, you can depend on our good old fashion, down-to-earth personalized services. We take great pride in being able to meet the needs of hundreds of seniors all throughout Texas, as we become one of the most trusted leaders of home care services in the state.
Our home care services are designed to ensure your loved one can enjoy their golden years to the fullest extent possible. Our caregivers help seniors to manage their daily needs, while encouraging independent living. You can trust that our team members will support all forms of therapy your loved one is receiving, and provide the peace of mind you and your family deserve.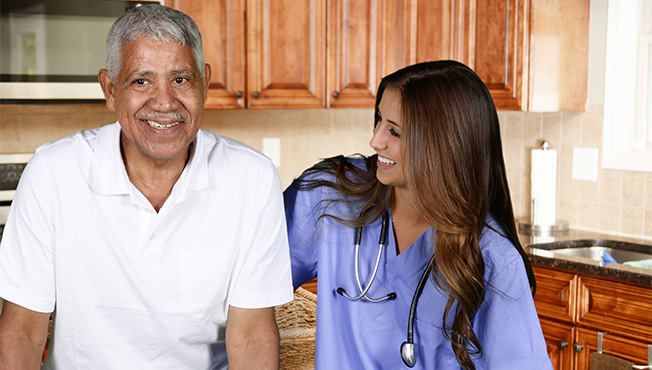 How We Care for Your Loved One
At San Jose Health Care, we focus on providing warm, friendly, and trustworthy caregivers and providers who offer companionship and attention beyond just traditional home care services. We focus on the exact needs of your loved one, especially if they are dealing with long-term or chronic health issues. We offer both hourly care and live-in services, which means our team members can accompany your loved one to their doctor appointments or surgeries, assist with light exercise, housekeeping, transportation, meal prep, and other forms of specialized care.
Home Care: A Safer Alternative to Senior Health Care During COVID-19
The world is living through unprecedented times, and the COVID-19 pandemic has changed the way we go about our daily activities. Unfortunately, those living in nursing homes and assisted living facilities have been some of the most affected by the virus, and because of this, the need for specialized care at home is greater now more than ever. Staying home is one of the best ways for the elderly to stay safe and healthy, and home care is a great alternative to senior care. We work to "bring the nursing home or assisted living facility into the home," and our home care providers are licensed and fully trained to keep you and your family safe.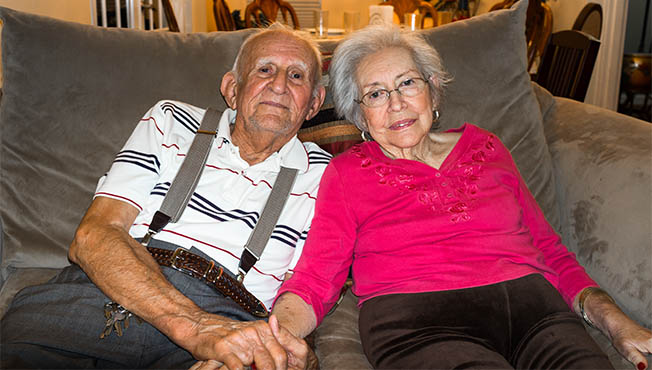 Our mission as San Jose Health Care is simple. We want to provide the best quality home care in Texas. When home care comes to mind, we want you to think of San Jose Health Care.

We have high level employees ready to answer your calls 24/7.

We work to foster a culture of excellence, focusing on growth, accountability and efficiency.

We prioritize attracting and empowering a workforce of exceptional home care providers.

We place our focus on the ever-changing need of our patients caregivers, family members, physicians, and other health care providers.

We put our patients and their needs, comfort and loved ones first.

Our team is dedicated to full compliance with all state and federal laws and regulations applicable to our services.
| Service | Home Care | Home Health Care |
| --- | --- | --- |
| Doctor Prescribed | | ✓ |
| Skilled Services | | ✓ |
| Administer Medication | | ✓ |
| Medication Reminders | ✓ | |
| Help with Activities of Daily Living | ✓ | ✓ |
| Personal Care – grooming, dressing, bathing | ✓ | ✓ |
| Home Therapy – speech, occupational, physical | ✓ | ✓ |
| Light Housekeeping | ✓ | |
| Transportation | ✓ | |
| Wound Care | | ✓ |
| IV Care | | ✓ |
| Injections | | ✓ |
| Payment Options | Private Pay, Long Term Care Insurance, Medicare, Medicaid | Medicare, Medicaid, Veterans Benefits, Private Pay, Private Insurance |
Our highly experienced and compassionate caregiving team is looking forward to making your life easier, safer, and more comfortable!